Mangrove Planting in the Coastal Region, Kenya
Posted on May 9, 2022

Mangroves are tropical plants that are adapted to wet soils, salt water, tidal fluctuation and soil type. It is said that mangroves can sequester four times more carbon than rainforests. PlantVillage through its agroforestry project planted 1000 mangrove seedlings in partnership with Mtongani Kidundu self-help group in Kilifi County.
Mtongani Kidundu self-help group is a CBO that is committed to preserve and nurture mangrove trees along the coastline in Mnarani ward in Kilifi County. The group has more than 20000 mangrove seedlings of two species namely Ceriops tagal and Rhizophora mucranata in a nursery.
PlantVillage officers Mathias Mwangeka and Binti Ibrahim will monitor the growth of the seedlings up to maturity.
"The mangrove grown today will play a great role in curbing climate change and preserving the ecosystem along the coastline. '' Said Steven Chivatsi Chai, the chairman of the group.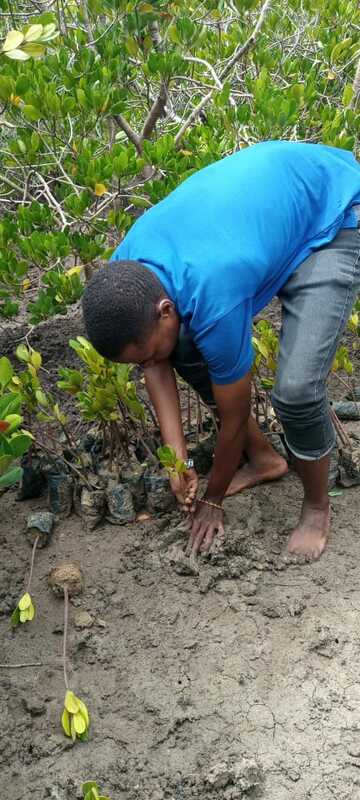 5870 trees of Arborea, Neem and Casuarina species were also distributed in all the 7 sub-counties in Kilifi. Garama Kalama, one of the farmers who received trees says that the last time he received trees for free from an organization was 40 years back when he was still in school. He appreciates PlantVillage for playing a big role in conserving the environment through agroforestry.
Written By ; Marion Makunyo