PlantVillage Recognized as a Top Finalist in the Africa-Korea Agtech Innovation Challenge
Posted on February 13, 2023

PlantVillage has been recognized as a top finalist in the recent Africa-Korea Agtech Innovation Challenge and Summit held in Nairobi, Kenya, on February 8th  and 9th  2023.

PlantVillage was among the 21 finalists who impressed with their disruptive technologies assisting farmers across the globe.Under the theme of improving agricultural productivity and efficiency, of note was our AI that farmers use to identify disease symptoms and pest damage on crops.
Other competitors in the same category were Agribusiness Solutions, EzyAgric, Sunculture, DK EcoFarm, and Agrocares, among others, in the event hosted by the World Bank, with support from the Korea World Bank Partnership Facility (KWPF) and the Korean Green Growth Trust Fund (KGGTF) and in partnership with Plug and Play Tech Center and Intellecap.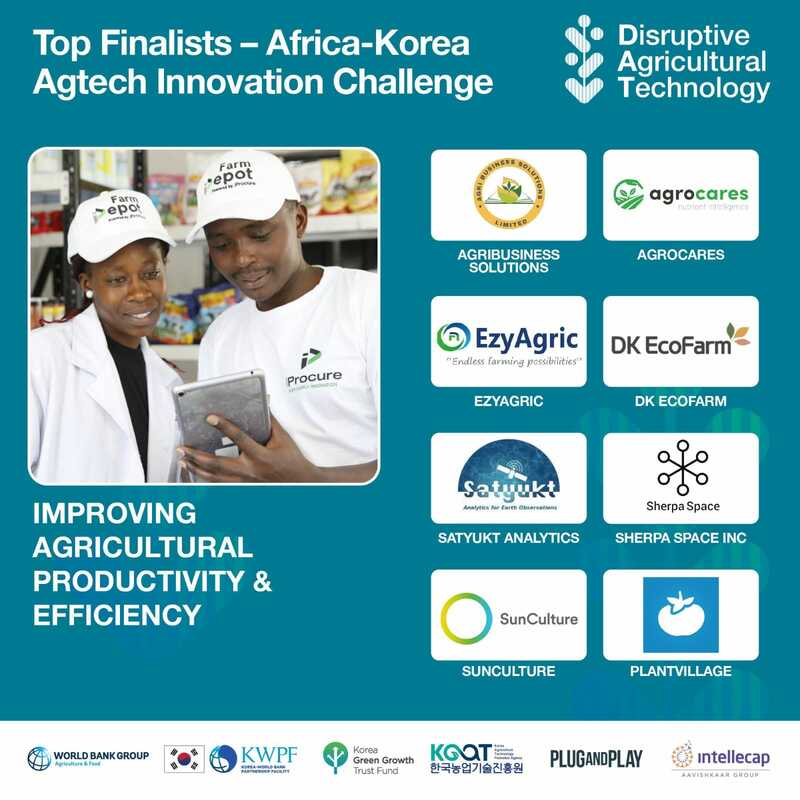 Lawrence Ombwayo, PlantVillage's research and extension officer and Rift Valley region lead, pitched the organization's advanced artificial intelligence (AI) tool, the PlantVillage Nuru app, in empowering farmers through providing solutions to the pest and disease problem.
Lawrence Ombwayo showcased PlantVillage Nuru as a publicly supported smartphone technology that uses a digital assistant tool to help farmers diagnose crop disease in the field even without an Internet connection.
The app uses tensor flow image detection technology to identify objects on plant leaves and patterns indicating disease outbreaks, having been trained using images of both healthy and diseased crop leaves before its inception in 2012.
Following its show of ability at the summit, PlantVillage will now get an opportunity to join the one million farmer platform built by the Africa-Korea Agtech Innovation Challenge in Kenya, an impactful digital platform for networking and access to financial services, enterprise development, market access, and data analytics.
The World Bank, through two of its existing projects, the Kenya Climate Smart Agriculture Project (KCSAP) and the National Agriculture Inclusive Growth Project (NARIGP), is cumulatively investing $450 million to enhance productivity, resilience, and profitability for millions of farmers across all 47 counties in Kenya.
The forum brought together stakeholders working to foster and enable the ecosystem in Africa. It was also a celebration of Disruptive Agricultural Technologies (DATs) with the potential to transform agriculture in Africa.
"If we develop solutions that do not speak to the smallholder farmer and do not address their pain points, we are only bringing technology into the market that cannot be sustained."
"If we are to succeed through disruptive technology, we have to be deliberate from research to implementation of our agritech and agribusiness innovation," said Brenda Gunde from IFAD, one of the key speakers at the summit.
By Mercy Achieng