PlantVillage Dream Team Officers in Kilifi County receive training on Cassava Minisett Technology
Posted on
As a means of scaling up the cassava project and ensuring an adequate supply of clean cassava planting materials and rapid multiplication of the seed, PlantVillage Dream Team members in Kilifi County, Kenya, received a training on the Minisett technology at Kizingitini in Kilifi South sub-county in an exercise led by Ms. Gladys Mrira of ASDSP.
Ms. Mrira said that practicing minisett technology is advantageous since it helps in ensuring rapid seed multiplication, minimizing diseased plants in the seed bed since infected cuttings can easily be rogued out at the nursery, and reduces cost incurred in purchasing and transportation of cuttings.
The technique involves propagating cassava by planting cuttings of about two nodes in a nursery bed for a period of 30 days before transplanting to the farm.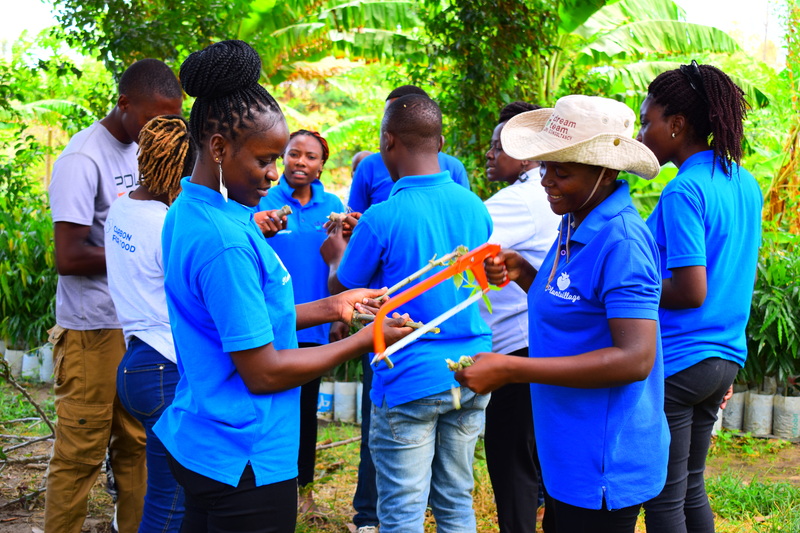 "When preparing mini-setts, land preparation is crucial. A furrowed nursery bed of 10 cm spacing between furrows should be used," the agricultural expert said.
A hand saw should be used when cutting cassava stems to ensure a smooth and flat surface is formed at the edge, she advised.
Ms. Mrira noted that the planting method of setts varies from the traditional planting technique since nodes of the cuttings should be placed facing sideways and covered lightly with soil to avoid suffocation of shoots.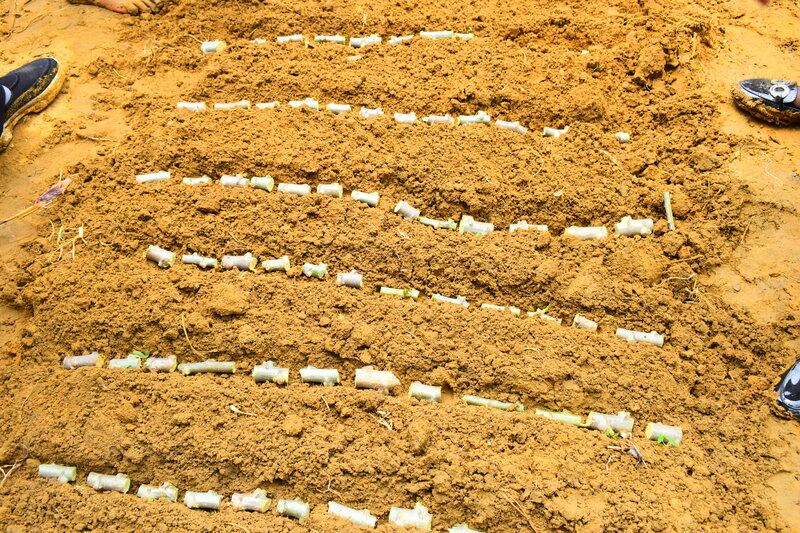 "Mulching should be done to conserve soil moisture and the nursery bed should be watered twice a day," she said.
She also observed that manure can be added when preparing the setts and proper monitoring of the nursery is important to ensure they are not infected by pests and diseases.
Kilifi County lead, Mercilyn Tsuma, was pleased after learning the new technology and said it will go a long way in equipping her team to serve cassava farmers better.
"Most farmers in Kilifi face cassava seed shortage during planting season. Therefore, there was a need for the team to be enlightened on the minisett technology," Ms. Tsuma said.
She said that the knowledge will positively impact outreach programs in the region since farmers will be engaged hence reducing their cuttings purchase cost.
"The technology will be implemented in all sub-counties in the region (Kilifi North, Kilifi South, Malindi, Ganze, Magarini, Rabai and Kaloleni), with each sub-county adopting one nursery to act as learning sites for farmers," she added.
The team thanked PlantVillage for ensuring capacity building through providing the Training of Trainers (TOT) opportunity.
"Through the knowledge we have gained, our farmers will be able to multiply cassava cuttings especially now that we are facing cassava cuttings scarcity," said Isaac Kiplangat, an PlantVillage agronomist based in Magarini.
The team managed to propagate 336 setts.
-    By Emmy Neema